If You're Not Making Enough Money Online
This is For You...
"If You're So Smart
Why Aren't You Rich?"
If you're not selling enough products online here's the number one cause...
You're Not Optimizing Your Greatest Point of Leverage.
Your greatest point of leverage is YOUR SALES MESSAGE – get it right, you make BIG money… get it wrong, and you LOSE money.

It's a dirty job but somebody's got to do it.
"No matter what you sell - or what business you're in – nothing drives sales through the roof more than top-notch sales copy."
There's no doubt about it, writing persuasive sales copy is tough – that's why most marketers rate it as their "least enjoyable" task.
But What Ya Gonna Do?

You've only got two choices:

1.

Hire a copywriter

2.

Do it yourself
Hiring a copywriter will cost you $1,000s (if they're any good).

Doing it yourself will cost you $100s in wasted time, sleepless nights and could ruin your reputation as a serious marketer.

It's not your fault, because there's no other way... or is there?
Dear Friend,

I'm Richard G. Lewis. I created PsychoProfits™ the internet's most popular copywriting course with 1,000s of very satisfied customers (<1% refunds).

I've written 100s of top-selling sales pages for 100s of different products in dozens of different niches.

These days, thanks to my success online, I'm lucky enough to travel the world and only work on projects that excite me, life's good.

But it wasn't always like this – I know what it's like to fail online – I was left heavily in debt and deeply depressed.
My debt was choking me...
like a foot on my throat... keeping me down.
Maybe you're in the

same position?
Yes? Then I know EXACTLY how you feel because that used to be me!
The REAL Secret to Success…
My fortune changed the day

I met a Physics Professor who had turned his genius

towards making money online.
He told me that the secret to his success was that he spent 99% of his time optimizing his Sales Letters!
Of course, he was right – Your Sales Letter is The Most Important Part of Your Entire Marketing Strategy.

You can have a great product, a great funnel, tons of traffic, BUT if your sales message is poor you'll become poor.
"Poor Copy Equals Poverty"
Here's the truth… If You Can't Create a Good Sales Letter, It's Unlikely You'll Ever Be Successful.

Almost every millionaire marketer that you can think of has studied sales copywriting (and psychology) and writes their own sales letters.

Sadly, writing sales letters is the part of marketing most people hate.
Some of the landing pages converted at up to 72% using the exact same sales letter template I'll reveal to you.
What if you had a simple tool that could avoid the learning process and easily create sales letters like a top copywriter, in minutes?

Imagine if you had a system for writing high-converting sales letters again and again - without the doubt, fear and confusion.

You could start making the money you've always wanted and start enjoying life to the full…
Demand for this skill never fades. It never will. It's the ultimate internet marketing skill. Learn the secret, and you'll never go hungry.
"No matter what you sell - or what business you're in - nothing drives sales through the roof more than top-notch sales copy."
Do You Want the Unfair Advantage of
a Fill-in-the-Blanks Sales Letter Template?
The TABOO Sales Page Template™

Created specifically in response to the demand for a fast, simple and affordable sales page creation solution.

The TABOO Sales Page Template™ uses the exact same psychology-based Psycho Profits Copywriting and Persuasion System™ that I license to top clients when I write their sales letters.

It's titled "taboo" because many people think the persuasion techniques used in this script unfairly manipulate the reader's decision-making.

There's simply never been anything like this - others might tell you what to do but not show you exactly how to build a pro-quality sales letter.
Here's what you'll get...

I'm giving you the format - all you have to do is fill in the blanks.
For years my clients and students have been asking me for this. Now you have it.

This is the first affordable sales letter template for marketers of all levels.
Who is This Template For?

Think, if you've got a telesales team you give them a script, right? Why? Because it's a proven script that converts leads to buyers. That's what this template is - it's a proven-to-work sales script.

Without exception, EVERYONE that's used this formula has improved their sales conversion rate.

In fact, I know a few of my ex-students that are now using this exact same formula to write sales letters for their clients and charging them $1,000s!

Just fill_in_the_blanks with your own product details and paste it into any Word Press or HTML page...

Done.

Your Own Professional-Quality, High-Converting Sales Page in Minutes.

Honestly, it's as simple as that.
Don't Think!
Don't be tempted to change a thing - it's been tested over and over again and it just works.

It works for me, it works for my clients and it will work for you.

It doesn't matter if you hate writing or selling - it's a FORMULA - you just have to use it.

Honestly, if you can't write a sales letter using this template then you're never going to write a sales letter EVER.

When you use this template (without changing the format) and just add your own information then IT WILL WORK.

Here's how…
Imagine, just minutes after downloading this formula you could have your own profit-pulling sales letter making you money.

This template puts the right words in the right order - you just have to put it in front of the right people at the right time.

Sit back and relax knowing that your sales page is fully optimized to convert.
Here's what users say…

It's Helped Me Craft Copy For Multiple POTDs"
"As a full time copywriter, I've invested thousands of dollars in dozens of courses and trainings. The resource that's ALWAYS open when I write sales copy? The PsychoProfits Copywriting System - I don't write anything without referring to it, and it's helped me craft copy for multiple POTDs and 6 figure launches."
"This is almost the same formula that I paid $479 to learn off another marketer! Frankly, it works. You can use the template and just 'fill in the blanks'. Just add features and benefits and your product's details, and out pops your sales letter. These sales letter templates are all I'm going to need to help me create my own high converting sales letter in no time flat."
"My secret weapon is the Taboo Sales Letter Template - it's a profound bag of tricks and an amazing resource for any writer of sales copy. It sits permanently on my desktop (I can't even think of working without it). It's a powerful tool that has me gliding through my toughest jobs with ease. It's pure magic. Why take the stairs when the elevator to the top is right here?!"
"Keeps Everything Simple"
"I used to hate writing sales letters. I'd always think I was putting things in the wrong order or adding things I didn't need or forgetting something important. This template keeps everything simple - when I use it I know I'm doing the right things in the right way in the right place. It's been a big help."
"For someone who has never read a book on Copywriting, I honestly didn't expect much from Richard's 'Taboo Copywriting Template"... until I actually sat down and read through it. I'm glad I did because it's fantastic and just about anyone can swipe and modify the copy in his template to suit their products. This is a product that you will use and reuse many times over. It's that good."
Order the TABOO Sales Page Template™ today and you'll also be entitled to these exclusive bonuses....

BONUS #1
"Headline Hacker: Swipe the World's Seven Best Ever Converting Headline Formulas"
Here's What You'll Get from Reading "Headline Hacker":
BONUS #2
"Customer Avatar: Get Inside Your Prospect's Head"
Here's What You'll Discover Inside "Customer Avatar":
BONUS #3
"Trigger: The Secret Psychological Triggers Used by Millionaire Marketers and Copywriters"
Here's What You'll Master from Reading "TRIGGER":
Super High Quality,

Ridiculously Low Price!

What would it be worth to you to double or even triple your sales?

What would it be worth to use a sales letter formula that brought in enough money to live well for the rest of your life?

What would it be worth to have a rock-solid sales formula that could convert up to 707% more of your visitors into customers, which you can apply to every website you own or create?

Would you pay $1,000? It would be worth it, right?

Today, I'm not going to ask you to pay that. I'm not even going to ask you to pay $500, not $100, not even $50.00...
Order Now And Get This

Once-In-A-Lifetime Deal...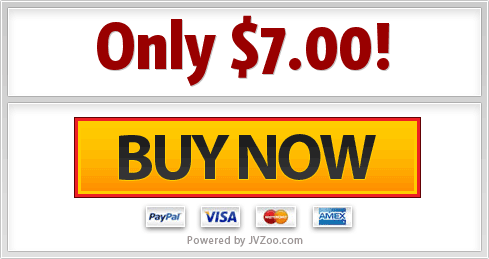 Only $7 is a giveaway price for a potentially fortune-changing product.

Your investment could pay for itself a thousand times over in a few days, no matter what level of experience or knowledge you have right now.

So, what's the catch? Why am I selling a premium, professional-level sales letter template for less than $100, or even $10?

I'm only asking $7 for this template for 3 reasons:

1. $7 makes the template affordable for almost everyone. It's not too expensive for even the humblest beginning marketer

2. Anyone who's not serious enough about their business to invest $7 in a high quality sales letter isn't going to make money online, ever, so I can't help them.

3. Anyone who is smart enough to invest the price of a fast food dinner and buy this template and grab the opportunity to turn visitors into buyers is the kind of person I want work with.

If you need to justify the expense, then skip going to McDonald's just once this week and it's paid for.

You won't see this offer ever again.

The price of this template will increase to $97 in…

If you're serious about selling anything online, click the "BUY NOW" button…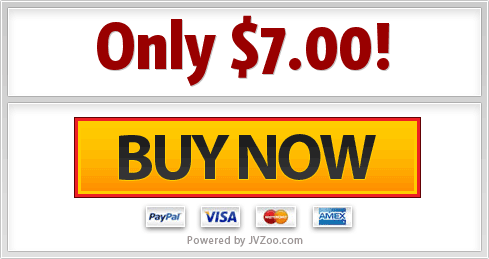 I made this template to help you, not to rip you off.
If you use it and it doesn't increase your profits, cut your costs, or save you time, then you deserve a refund and I will gladly buy it back from you.
Plus, you can keep the bonuses.
That's It,
No More Excuses...
If you don't claim your copy of the TABOO Sales Page Template™ right now then you're admitting to yourself that you never want to be successful.

Remember, you NEED a sales message to sell ANYTHING.

Why not grab your copy now? Are you afraid of success?

If you keep using your same old copywriting solution you're going to get the same old results.

Don't waste $10 buying traffic to a landing page that won't convert - invest $10 in a landing page that WILL convert.

What's your time worth? More than $10 an hour? If this template saves you just one hour it will have paid for itself.
"Once you know how to write sales copy… you can make money whenever you like!"
IM Coach, SalesWithAlex.com
WARNING! There's a Catch...

Please don't waste your time or money buying this product if you're not going to use it. I want you to use the formula, convert customers, make lots of money, and spread the word.
This product is intended for serious marketers and aspiring sales copy writers that want a consistent and reliable sales letter formula that's proven to sell products and services and convert readers into buyers repeatedly...
P.S. By now you know that business success comes from having all the "tools" of the trade. Without doubt, sales copywriting is the sharpest tool in your tool box. Your sales message underpins all your marketing - without this tool you'll never make the money you want.
P.S. Why wait? This is probably the most cost-effective investment opportunity with the greatest return on investment you'll ever enjoy.
P.P.S. You know you want and need this, trust your gut, go ahead and buy it now. If you don't get a copy of this template right now you're admitting to yourself that you are never going to sell anything online.

P.P.P.S. This is a chance to change your luck - a new beginning, a new you.
"Good, high converting sales copy is one of the best investments you could ever make for your product."